Feather boas at the ready… Puttin on the Ritz show takes you on a magical enticing journey back in time to the roaring 20s Jazz age, when bobbed haired flappers, Silent movies, Gatsby and Prohibition were hitting the headlines! Become a star in your very own speakeasy, glitz n' glam party, full of fun frolics with traditional flapper dancing and extravagantly tasseled 20's costume! A fully interactive show where guests can get involved in short dance tutorials, learn how to dance the Charleston and release their inner roaring raves!
Join Miss Ivy la'rouge, The Roaring Ritz 6 piece orchestra and Charlestonettes dancing duo and experience the sensational sights and sounds of the 20s coming to life before your very eyes!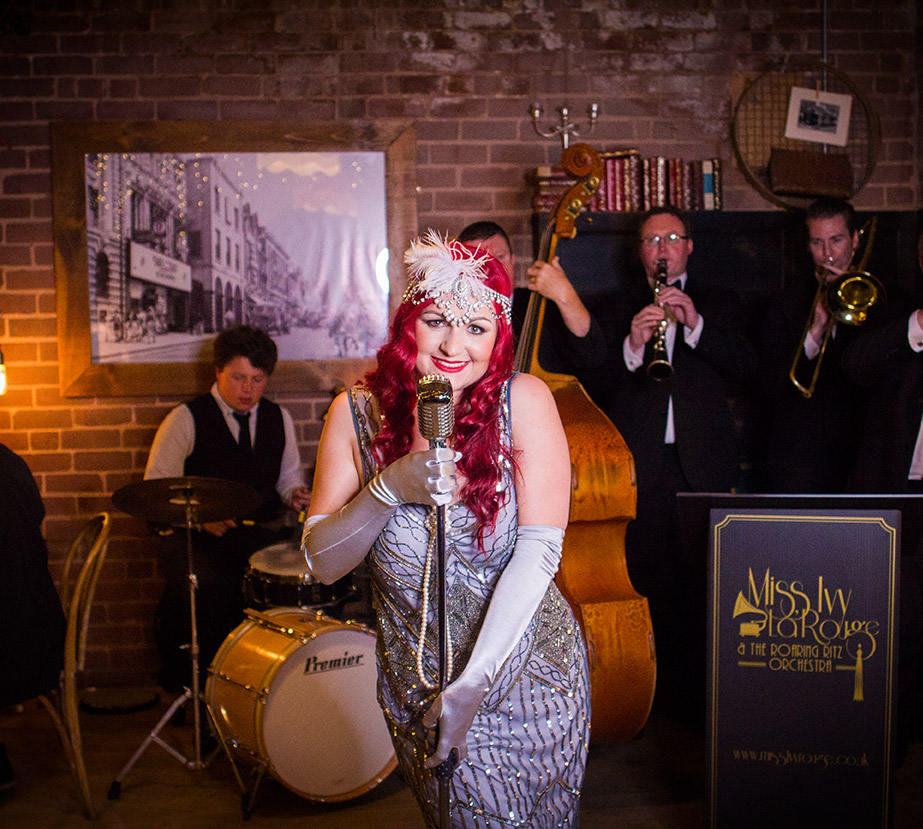 The Roaring Ritz Orchestra
Bedazzle yourself with the Floor rocking, hot stomping Sizzling sounds of The Roaring Ritz Orchestra! Recreating the authentic power house instrumentals that seduced the freedom loving folk of the Roaring 20s Surrender to the ravishing heart thumping rhythm and get your bootleggers doing the Texas Tommy!
The Roaring Ritz Orchestra is made up of 6 highly skilled, professional musicians, creating an authentic 20's orchestral sound with an exciting collaboration of instruments that were frequently played in the popular jazz dance bands of the 1920s.
Puttin On The Ritz ultimate 1920's show is a wonderful choice for all 1920s themed events, as a full singing, dancing cabaret show or as a background performance. Fully adaptable to suit various event requirements and budgets.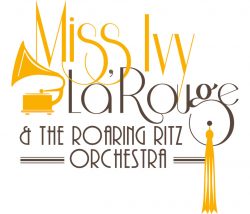 Take a sneak peek at our 'Puttin' on the Ritz' show repertoire.
A collection of popular traditional hits and orchestral pieces from the 1920's with a mix of modern songs in a Great Gatsby style!
Charleston
Opps! I did it again !
Call Me Maybe
Bad Romance
Careless Whispers
Gangsters Paradise
Paparazzi
Sweet Child Of Mine
Seven Nation Army
Material girl
Puttin On The Ritz!
It Don't Mean A Thing
Sing! Sing! Sing!
I Wanna Be Loved You
I Got Rhythm
Button Up Your Overcoat
Bye Bye Blackbird
Makin Woopee!
Lets Do It'